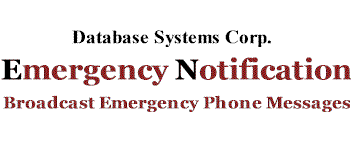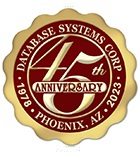 School Alert Services and Phone Systems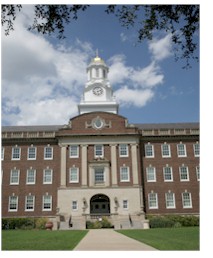 Since 1978, Database Systems Corp. (DSC) has been providing community and commercial organizations with advanced telecommunications products and services. Our latest technology includes emergency warning systems and calling services using voice broadcasting. This is ideally suited for school alert services where students, faculty and parents need to be notified quickly in the event of an emergency.

Emergency alerts can be delivered using a broad range of communication techniques to contact individuals and organizations when an extraordinary event occurs. This emergency school alert can be delivered to a small group of individuals such as the faculty or a specific campus building. Likewise an emergency notification can be sent to an entire campus and to the nearby community.

Absentee students can now be reported immediately to parents or guardians using this emergency contact service and system. This program can be a vital service not only to report absentees to parents, but to quickly notify parents of a missing child.
Register Online And Save!
DSC now provides an online signup for both non-profit and business organizations wishing to use our emergency voice broadcasting outsourcing services. Signup is easy and can be accomplished in just a few minutes! Our competitive rates are affordable, even for the smallest calling campaign.

Start Calling In Just Minutes!. Using our new online signup lets you get started immediately with your calling campaign. Simply create an account and agree to our standard terms and conditions. Then download your list of phone numbers and record a message. We accept major credit cards and for as little as $25, you can begin calling. Its that simple!

Both emergency and non-emergency voice broadcasting services can be provided by DSC.

To register online, click on the the online registration image or button on the right.

Contact DSC to learn more about our school alert systems and our campus alert calling services.


---
University of Southern Indiana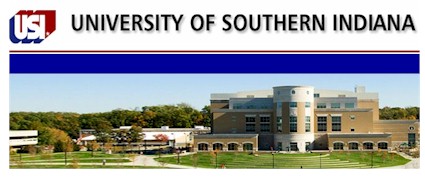 "The University of Southern Indiana is committed to being first and foremost an institution known for the quality of its instruction. Innovation will be required to provide the services and resources needed for a growing student population. Growth in enrollment will demand a greater range of services in housing, student life, and academic support." - www.usi.edu

The University of Southern Indiana acquired an emergency alert system from Database Systems Corp. to contact students and faculty during an emergency situation. This system can also be used to make special announcements during non-emergency events.
---
School Alerts and Latchkey Kids
DSC also provides a phone reassurance application called CARE (Call Reassurance) which can be used by communities and schools to call latchkey kids at home after school. This program was developed to ensure the safety of children whose parent(s) are still at work when they return home from school.
School Alert and Notification Applications
Emergency school notification using our emergency phone dialers and service involves the transmission of a recorded phone message to hundreds or thousands of individuals in a short period of time. The following are just a few of the applications for this service:
School Enrollment Announcements and Schedules
Notify Parents and Students Of School Closings
Contacting School Board Members For Special Meetings
Contact Parents Of Missing Or Late Students
Contacting New Members For Orientation
Contact School Administrators For Volunteers
Contacting School Team Members for Meetings and Practices
Coordinating with School Volunteers
Reach Everyone for Special Events
Communicating Event or Sporting Event Cancellation
Additional Information
Contact Us Today to learn more about our school alert services and emergency school notification systems.