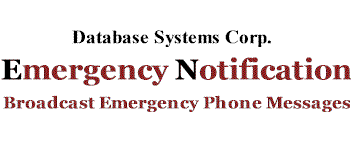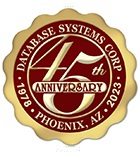 Emergency Phone Dialers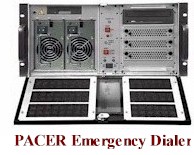 DSC (Database Systems Corp.) provides phone systems and software for contact centers in a variety of locations and markets. Our 911 Broadcast division of DSC provides emergency alert systems and services to both communities and corporations.

To provide these emergency alert services, DSC has developed state of the art phone systems that are capable of sending thousands of phone messages to communities in just minutes.

To deliver volumes of emergency alert messages to your community residents in the event of a disaster, our emergency phone dialer was developed to broadcast voice messages in a fast and efficient manner using either a single system or a network of phone systems.

In the event of a natural disaster such as a forest fire or a blizzard, your community members can be notified quickly and given specific instructions. If an evacuation is required, this emergency broadcast system can deliver instructions to the community.
Analog and Digital Emergency Phone Systems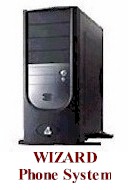 DSC provides both an entry level emergency phone dialer called the WIZARD. This system supports up to 48 analog phone lines. Our PACER emergency phone dialer supports hundreds of digital phone lines and can be networked to provide virtually an unlimited number of outbound lines for large scale emergency broadcasting.

Our emergency broadcast dialers and services are significantly different than typical message dialers. To call a community of 10,000 households could be accomplished within 10 minutes compared to over 3 hours with a typical 48 line emergency message dialer.

Our service is capable of leaving messages for both individuals and answering machines. We can also re-dial numbers when there is no answer or a busy signal. A "press through" feature lets a resident confirm the receipt of the call, leave a voice mail message, or even transfer to one of your response team members.

All of this is possible using technology brought to you by Database Systems Corp. We provide both emergency broadcast service as well as emergency notification systems.

Contact DSC to learn more about our emergency notification systems and services.


---
Crook County, Oregon

"Crook County is located in the center of the state of Oregon, approximately three hours from Portland, Salem, Corvallis and Eugene. Bend, the largest city in central Oregon, is approximately 40 minutes away." - www.co.crook.or.us

Crook County utilizes our 911 emergency autodialer services to contact state employees in the event of an emergency. Emergency phone messages are sent to employees notifying them of any emergency situation. Messages also are sent informing employees of the nature of these emergencies and where to contact their emergency center for specific information and instructions.
---
Emergency Broadcast Activation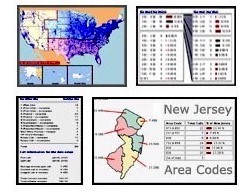 The DSC emergency phone dialers are easy to install and operation.

During an emergency, simply record your phone message offline or use our toll free phone service to record your message.

Next identify your call recipients using a simple list manager or a graphical map display and send us your phone numbers via the internet. You can also identify pre-defined lists to call using simple touchphone responses on our toll free service. We do the rest.

Our emergency notification system delivers messages to individuals or answering machines and can allow the call recipient to make touchphone selections. This may be critical if your response center requires a positive acknowledgement from the call recipient.

Emergency Team Working From Home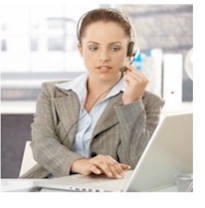 An important benefit of today's telecommunication advancement is the ability for your emergency response team to work from home. Database Systems Corp. has developed a family of telecom products that facilitate and promote this capability.

Our emergency notification phone dialers and computer telephony products fully support remote agents. Now your workforce can be significantly expanded with the addition of work at home employees. The economic savings and environmental advantages are significant. To obtain additional information about our remote agent capability with our emergency phone dialers, contact DSC today.
Emergency Phone Dialer Features
Comprehensive List Manager with Data Import
Report and Graphical presentation of phone data
Automatic Call Distribution (ACD systems) with ANI and DNIS recognition
Hearing Impaired TTY / TDD Device Support
Interactive Voice Response (IVR Systems)
Auto Dialers with Voice Recording System
Comprehensive Supervisor Command and Control System
Response Team Monitoring and Control
Emergency Broadcast and Disaster Recovery Service
Emergency Notification System
Emergency Voice Broadcast and IVR Services
Autodialers and Remote Disaster Recovery Team
Additional Information
Contact Us Today to learn more about our emergency phone dialers and services.



Emergency Systems
Emergency Alert
Emergency Notification
Emergency Warnings
Community Alert System
Emergency Messaging

Emergency Related
Emergency Response Systems
Emergency Contact Systems
Mass Notification
Emergency Dispatch
Emergency Communication
Emergency Phone Tree
Emergency Management

Emergency Applications
Emergency School Notification