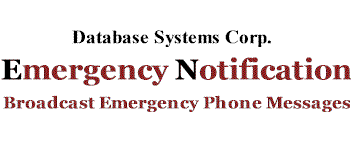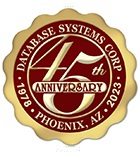 Emergency Voice Broadcast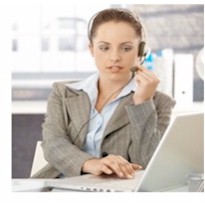 Emergency voice broadcasting is an effective means of delivering warning messages to individuals or entire communities.

DSC (Database Systems Corp.) is a technology software company that has been in business since 1978. DSC provides custom phone applications for small to large emergency broadcast centers.

Voice broadcast solutions from DSC are ideally suited for emergency notification applications and services.

Using our voice broadcast services, DSC can deliver alert phone messages to thousands of households within a community.

Pre-recorded voice messages can be broadcast that provide households with travel warnings, advising them where to seek shelter, or providing other safety instructions.
What Is Emergency Voice Broadcasting?
"Voice broadcasting is a modern mass notification technique that employs an automatic phone dialing system to broadcast recorded phone messages to hundreds or thousands of call recipients at once.

Emergency voice broadcasting applies this technology to send warning messages to a community, organization or group of individuals during an emergency situation that requires immediate notification."
Online Registration Savings!
DSC now provides an online signup for both non-profit and business organizations wishing to use our emergency voice broadcasting outsourcing services. Signup is easy and can be accomplished in just a few minutes! Our competitive rates are affordable, even for the smallest calling campaign.

Start Calling In Just Minutes!. Using our new online signup lets you get started immediately with your calling campaign. Simply create an account and agree to our standard terms and conditions. Then download your list of phone numbers and record a message. We accept major credit cards and for as little as $25, you can begin calling. Its that simple!

Both emergency and non-emergency voice broadcasting services can be provided by DSC.

To register online, click on the the online registration image or button on the right.


---
Seattle Center Emergency Management

"We are the nation's best gathering place. Supported by the people of Seattle, we are home to the finest cultural and educational organizations, sports teams, festivals, community programs and entertainment facilities. We exist to delight and inspire the human spirit in each person and bring us together as a rich and varied community." - www.seattlecenter.com

The Seattle Center utilizes DSC's emergency call center and its voice message broadcasting service to contact key employees simultaneously in case of an emergency or to announce meetings and events. This voice broadcast service allows the Seattle Center to deliver important information concerning event scheduling and operations.
---
Smartphone Voice Broadcasting
DSC now lets you manage your voice broadcasting campaigns using your smartphone. The following easy to use functions are available to smartphone users.
Login to your account
Select a list of phone numbers to call
Select saved recordings to broadcast
Record messages by calling our service
Start and Stop a voice broadcast
Monitor the voice broadcast in progress
Your smartphone now lets you manage any number of voice broadcasts using simple phone commands. Contact DSC to learn more about this simple way to control your voice broadcasting and to obtain a copy of this smartphone application.
Emergency Voice Broadcast Applications
Emergency alert voice broadcast services can be used in a wide variety of commercial and community applications:
Emergency Contact Service
Forest Fire warnings
School Emergency Notification
Emergency and Community Alerts
School Alerts and School Closings
Utility or Service Outages
Call for Volunteers
Response Team Notification
Voice Broadcast Solutions
Database Systems Corp. provides voice broadcasting technology for both commercial and community organizations. The following are some of the technology products and services available from DSC.
Additional Information
Contact Us Today to learn more about our emergency voice broadcast systems and services.